werken bij
teamwork: 'T zit in ons dna
Niets is beter dan deel uitmaken van een team, toch? Van het veld naar het werk. Relaties nemen we mee naar de de werkplek.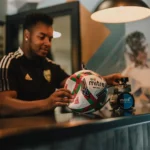 HUIDIGE VACATURES
Werk en voetbal combineren is iets moois. Wij zijn de thuisbasis van 5-a-side voetbal, en met locaties in het Verenigd Koninkrijk, Ierland en Nederland, zijn we altijd op zoek naar getalenteerde teamspelers om onze ploeg te versterken en te verbeteren.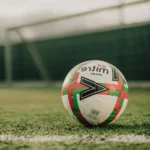 PERSOoNLIJKE Ontwikkeling
Wij zetten ons in voor de persoonlijke ontwikkeling van onze teams. Dus, of het nu gaat om het opstarten van je carrière of het voortzetten van je loopbaan hier bij Powerleague – wij helpen je te groeien en je talenten te benutten. Heb je passie voor omgaan met mensen, het mooie spel en werken in een omgeving die tienduizenden mensen elke week een leuke en inclusieve sport biedt? Ja, wij ook. Kijk of er vacatures zijn of geef ons een belletje.