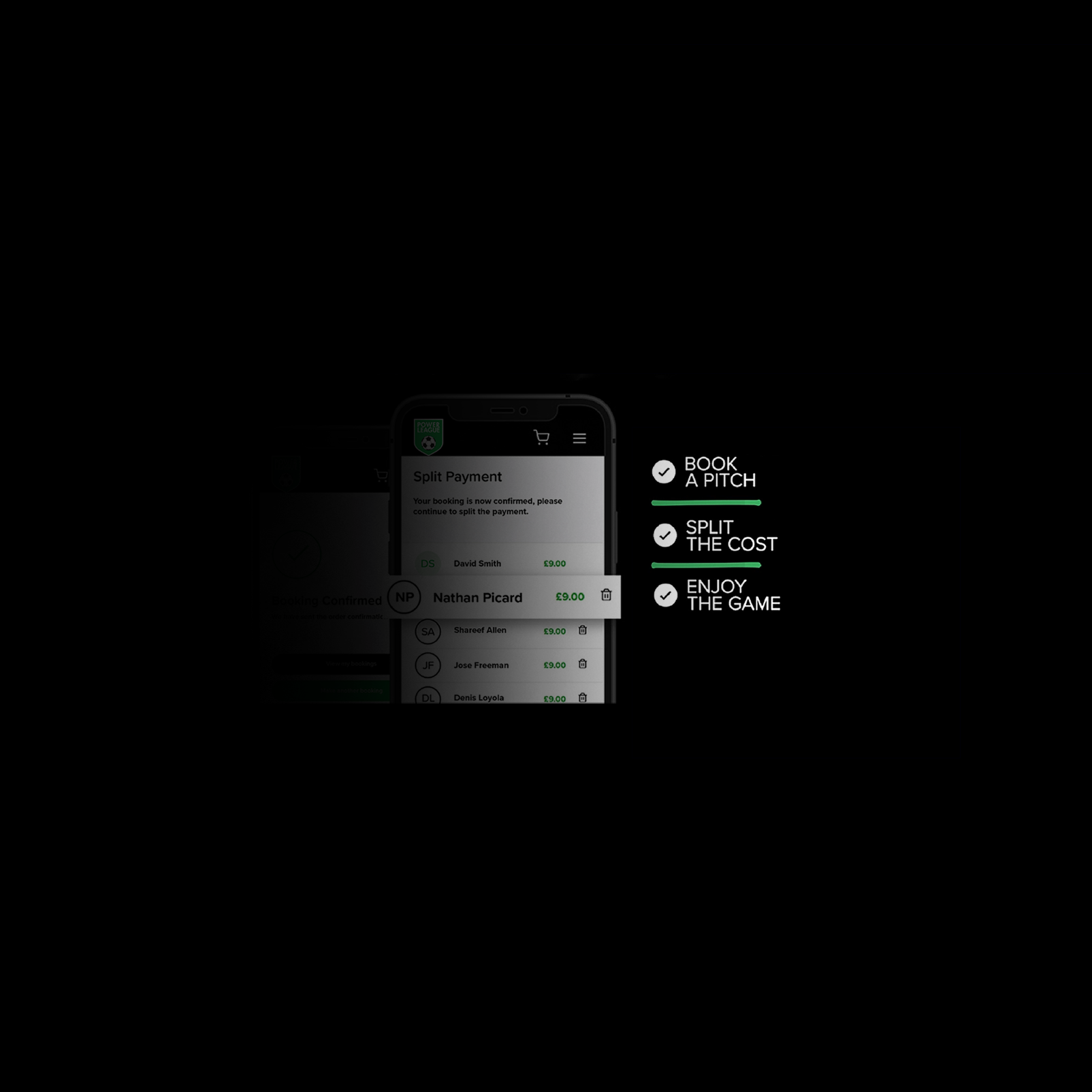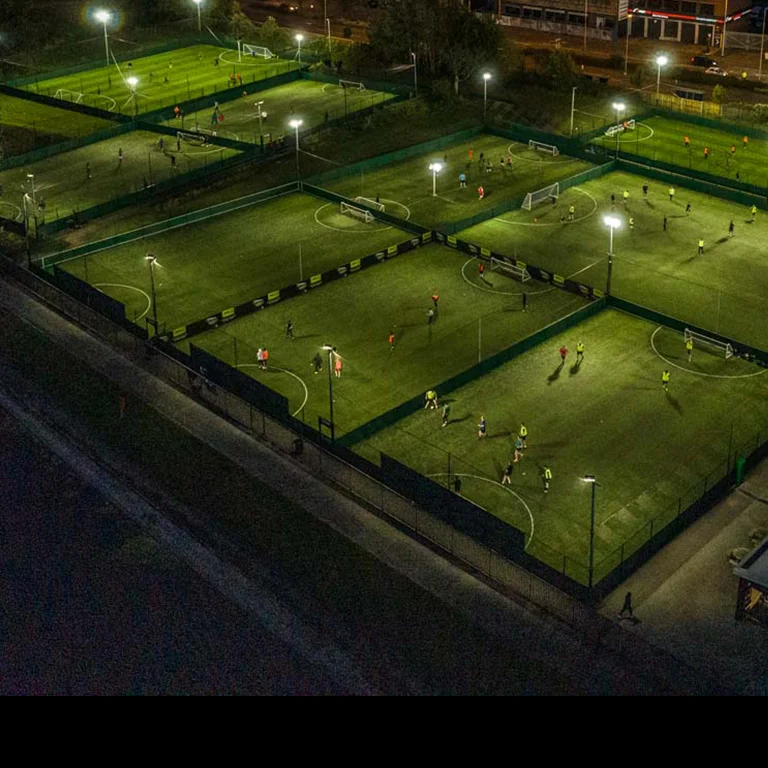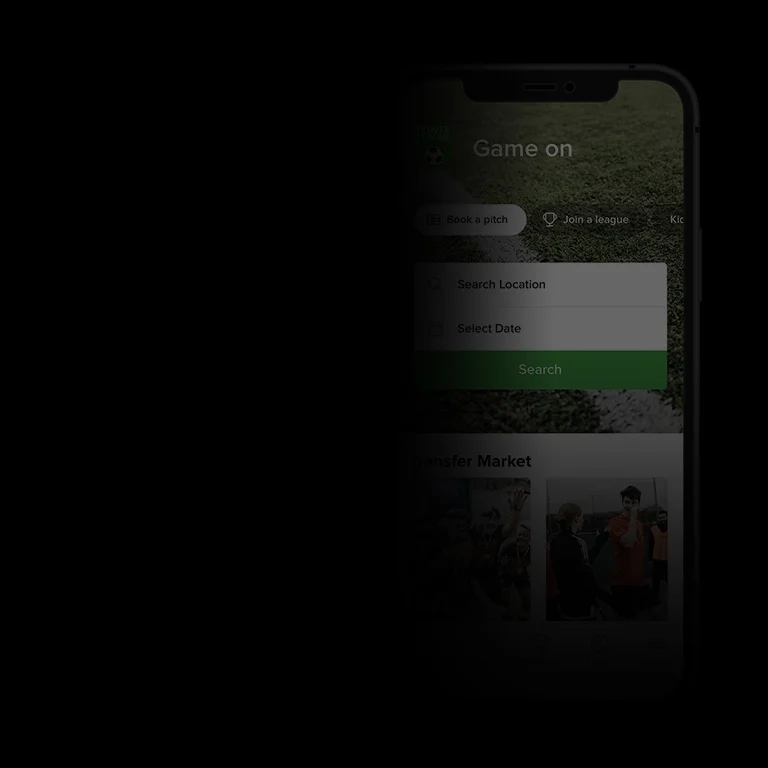 GESPLITSTE BETALINGEN ZIJN HIER!
We zijn verheugd aan te kondigen dat gesplitste betalingen nu beschikbaar zijn voor enkele pitch-reserveringen gemaakt via onze website of app.
5-a-side VOETBAL voor iedereen
Kleine veldjes, groot plezier.
Ongeacht je leeftijd, vaardigheid of gender. Boek een veld, doe mee aan een competitie of zoek vandaag nog een nieuw team of speler.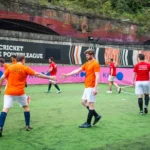 Toernooien
Wat wil je nog meer! Een dagje voetballen met je maten.
Hypermoderne velden, eten & drinken, professionele organisatoren & officials en zoals altijd de kantine open.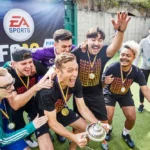 Bedrijfsevenement
Zo kom je erachter of Henk van de boekhouding echt ooit in de eredivisie heeft gespeeld.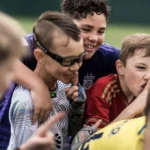 Kids Parties
Is jouw kind bijna jarig? Maar heb jij geen idee wat te doen?
Laat het over aan Powerleague en wij organiseren een geweldige, leuke 5-aside voetbalfeestje die de kids nooit zullen vergeten!
162 wedstrijden. 16.000 Spelers. 56.000 uren gespeeld.
COMPETITIES
LEUKE NON-STOP 5-ASIDE VOETBAL, OP ONZE UNIEKE OUTDOOR-BOARDINGVELDEN
Met je maten of collega's bouw je een team. Geef je team een naam. Kies een leuke outfit en start met onze populaire 5-aside voetbalcompetitie!
Kids Camps
Wil je dat jouw kind een unieke, leuke kidscamp meemaakt op onze 5-aside boardingvelden?
Zoek niet verder! Ultieme bestemming: 5-aside voetbalkamp bij Powerleague.De kids zullen onder begeleiding van onze ervaren coaches, diverse spellen & activiteiten doen, zoals tikspellen, bubbelvoetbal, trefbal en natuurlijk 5-aside voetbal.
Ze komen moe, maar voldaan thuis met een unieke en leuke sportervaring!
Toernooien
Er gaat niets boven toernooi-voetbal.
Ga de uitdaging aan en test jezelf, speel tegen de topspelers van Powerleague en misschien neem jij een glimmende beker mee naar huis. Kijk eens naar onze komende toernooien.
Boek een veld
Speel & ontdek 5-aside voetbal. Zo simple is het!
Boek een 5-aside veld. Het spel is snel, energiek en leuk. Je voelt je fitter en ziet je vrienden vaker.
Boek nu een veld voor maar 65 euro per uur (groepsprijs). Gebaseerd op minimaal 10 spelers, maar mag ook met minder!
Vind een team
IT'S HERE! Onze baanbrekende nieuwe transfermarkt-feature
Je kunt toegang krijgen door snel onze gloednieuwe app te downloaden! Nu makkelijker dan ooit om een nieuw team te vinden of een nieuwe topspeler te werven. Browse teams, zoek spelers, plaats advertenties.
Je werkt al hard genoeg om een team op het veld te krijgen. Laat de transfermarkt het gedoe overnemen.
Is 5-a-side voetbal goed voor mij?
Jazeker. De wedstrijden zijn leuk. Maar belangrijker: de fysieke, mentale en sociale voordelen. Je kunt per wedstrijd 600-700 calorieën verbranden. Eén wedstrijd per week wapent je al tegen hartkwalen, diabetes, depressie en angst. Het verlicht je stress doordat je endorfine vrij maakt. En elke week even bijpraten met je vrienden. Speel mee. Begin vandaag nog met een positieve nieuwe gewoonte!