Toernooien
Er gaat niets boven een leuke 5-aside voetbaltoernooi bij Powerleague! 
Ga de uitdaging aan en test jezelf, speel tegen de topspelers van Powerleague en misschien neem jij een glimmende beker mee naar huis.
Zie hieronder de aankomende toernooi die wij organiseren:
Coming soon ''Friday Cup'': Vrijdag 24 november 2023
Next tournaments;
Vrijdag 29 December 2023
Vrijdag 26 Januari 2024
meer toernooien
Bij Powerleague houden we van toernooien. Er gaat niets boven het door de poules sluipen op doelsaldo en in de kwartfinales belanden.
Aankomend toernooi: vrijdag 27 oktober.
Sluit je aan bij een competitie
Een wedstrijdje spelen bij jou in de buurt? Bekijk de competities.
Kom bij een competitie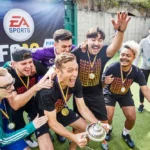 POWERLEAGUE TOERNOOI:
Verwacht het volgende
Velden van wereldklasse, ervaren organisatoren en gekwalificeerde scheidsrechters. En dat is nog maar het begin…. Gezelligheid, de hele dag met je vrienden doorbrengen en nieuwe vrienden maken. Kijken wie er in je poule zit. Je route naar de finale uitstippelen. De knock-outs halen. Pauzeren en weer doorgaan. En hadden we al gezegd dat er ook leuke muziek aanwezig is op het toernooi
Meld je team aan en begin met het plannen van de jacht op de trofee.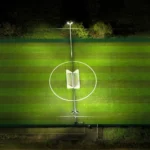 Boek een veld
Een 5-aside veldje bij jou in de buurt wacht op jou en je vrienden voor een wedstrijd. Kies locatie en tijdstip, deel de rekening en na afloop ga je naar huis met een goed gevoel voor de rest van de week.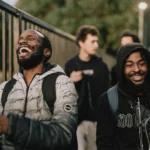 Bedrijfsevents
Niets bindt een team meer dan samen zweten, samen winnen & verliezen en samen een drankje doen op de thuisbasis van 5-a-side voetbal. Bekijk de mogelijkheden voor uw evenement op onze multifunctionele Super Venues in meerdere steden.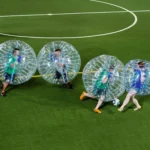 Bubbel Voetbal
Heb je een vrijgezellenfeest of verjaardag op komst… of wil je gewoon eens lekker lachen?
Doe mee aan dit hilarische voetbalfenomeen. Met je maten rennen, stuiteren in bubbels en je kunt nog scoren ook! Bekijk nu onze pakketten! Alleen voor 16-plus.
Vind een veld bij jou in de buurt
Er wacht een fantastisch veld bij jou in de buurt op de volgende 9-8-thriller. Zoek een veld, kies een tijd, split de rekening met je vrienden en ga naar huis met een goed gevoel voor de rest van de week.
Geolocation has failed, have you allow location services for this site in your browser?