SCHEIDSRECHTERS
We zijn altijd op zoek naar 5-a-side scheidsrechters 'to keep the game going'.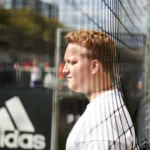 Geen scheids, geen wedstrijd
Zonder scheids, is er geen wedstrijd. Regelmatig hebben we gelegenheden voor scheidsrechters om te helpen bij competities, toernooien, Kidscamps, coaching sessies en feestjes.
Voor meer informatie over de functie als scheidsrechter tijdens wedstrijden & events, vul het onderstaande formulier in.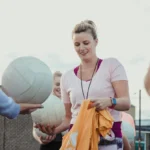 training & ontwikkeling
We zijn trots op onze goed opgeleide scheidsrechters en de service die ze bieden. Indien je bij ons Powerleague team komt, dan krijg je ondersteuning en een unieke trainingsintroductie in het worden van een goede 5-aside scheidsrechter & coach.
Als Powerleague scheidsrechter & coach heb je volledig flexibele werktijden, een goed salaris en je werkt samen met gelijkgestemden in een sport waar je van houdt!
Vind een veld bij jou in de buurt
Er wacht een fantastisch veld bij jou in de buurt op de volgende 9-8-thriller. Zoek een veld, kies een tijd, split de rekening met je vrienden en ga naar huis met een goed gevoel voor de rest van de week.
Geolocation has failed, have you allow location services for this site in your browser?