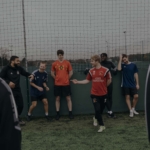 STUDENTEN Voetbal
Competities
Voor ambitieuze jonge spelers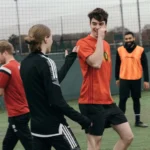 STUDENTEN 5-A-SIDE
Kleine veldjes en grote kortingen. Regel een wedstrijdje tussen colleges door of voordat de SU bar open gaat. Drankjes en pizza's met korting en de Champions League op tv. Perfect.
Deel je momenten
Zet de mooiste momenten en de grootste blunders op video en deel op social. 7 dagen per week, in meerdere steden. Bekijk nu onze studentencompetities. Misschien schrijft dat proefschrift zichzelf wel?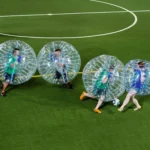 Bubbel voetbal
Heb je een vrijgezellenfeest of verjaardag op komst… of wil je gewoon lekker lachen? Doe mee aan dit hilarische voetbalfenomeen. Met je maten rennen, stuiteren in bubbels en je kunt nog scoren ook! Bekijk nu onze arrangementen!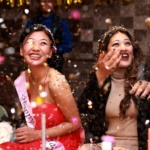 Parties & Evenementen
Betaalbare feest- en zaalverhuur, een goed gevulde bar, een late vergunning, geweldige muziek en flexibele catering-opties. Dat zijn vijf spelers die je altijd in je team wilt hebben. Vertel ons wat je nodig hebt en wij proberen het te realiseren!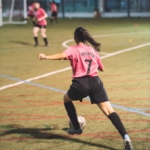 Toernooien
Je kunt niet fout gaan als het gaat om een dagje voetbal met je maten. Er zijn ultramoderne velden, eten en drinken, professionele organisatoren en officials, en zoals altijd is de bar open. En verder? Nou, dat is aan jou.
Vind een veld bij jou in de buurt
Er wacht een fantastisch veld bij jou in de buurt op de volgende 9-8-thriller. Zoek een veld, kies een tijd, split de rekening met je vrienden en ga naar huis met een goed gevoel voor de rest van de week.
Geolocation has failed, have you allow location services for this site in your browser?